Maternity
Questions about maternity coverage? This guide will help you find the answers you need.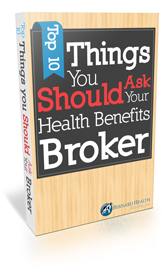 Choosing a Broker
Choosing the right broker can save you money and give peace of mind. Find out 10 things you should ask.
Medicare
Medicare in plain English. Discover the basics of the program and what to avoid.
HSA Strategies
Jumpstart your HSA strategy with these quick tips to boost your overall participation.